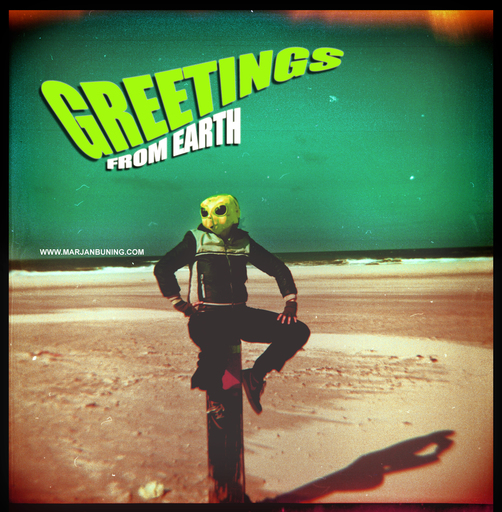 Born 1977, artist lives and works in Groningen, the Netherlands.
PHOTO ARTIST MADE BY MARTINE MUNNIK
Marjan is an adventurer, observer and explorer.
photographer, movie maker, doodler, sculptor and writer
All photographic works of Marjan Buning are analogue photographs.
marjanbuning.com website serves as a visual diary of her observations (may or may not be faithfully truth) travels and adventures in everyday life.
I jUsT LikE DoInG THiS iT MaKEs mE HApPy
Marjan Buning
2004/2006 Fotografische Vormgeving HBO, stichting Nederlandse Fotovakschool
This is a small selection of her art/work activity over the last years
2003 'De ontmoeting' locatie: Openbare Bibliotheek Assen (december)
2005/2006 'Ontroerend Goed' Naoorlogse architectuur in Apeldoorn,
in opdracht van de gemeente Apeldoorn Meerdere locaties in Apeldoorn
2006

'Begin' Eindexamententoonstelling Fotografische Vormgeving 2004-2006
Locatie: het 'CODA', te Apeldoorn
2006 UP 'Unexpected Photography'
Eindexamenwerk FotografischeVormgeving Fotovakschool Naarden vesting
2007

VIP (verry important portraits GalerieSpieker assen groepsexpositie
2008

Nude groepsexpositie Galerie Spieker Assen,
2008 Dubbel en dwars groeps expositie GalerieSpieker assen,
2009

Four roses and a passionete affair groeps expositie Galerie Spieker assen,
2009
The future is .. Lomography galery store New york
2010 diana world tour Lomography galery store Berlijn
2010 diana world tour Lomography galery store LosAngeles
2010 LEEF! solo expositie
Sociale verzekeringsbank Groningen lichtsculpturen / fotografie
2011 POLAROIDS AND POEMS performance expositie tijdens KUNSTSCHOUW kunstfestival zeeland
2011 ART GARAGE Groningen
2012 september/oktober solo expositie lichtsculpturen Beatrixoord Haren
20
12 22 september t/m 22 oktober foto expositie eetcafe KULT Groningen
2012 27 juni t/m 22 juli A taste exhibition groeps expositie Triennale di Milano Design museum
2013 april t/m 8 juli solo foto expositie Beatrixoord Haren
2013 11 juli t/m september expositie fotografie, schilderijen en tekeningen Refaja Stadskanaal
2004 '4 the View' portfolio publicatie (1e jaargang nr.2) 2005 ' '4 the View' (maart)
2009 Death & Taxes The future is October number
2012 Lost&Found magazine May isue
2012 Marjan's alledaagse avonturen artikel lomography nederland online magazine
2013 cover photo E.P. Kings of town Pelvicfins
Artikel over Marjan's alledaagse avonturen
2005' Discured Pain' Vormgeving en Fotografie voor -CD 'Without the Past' 2005